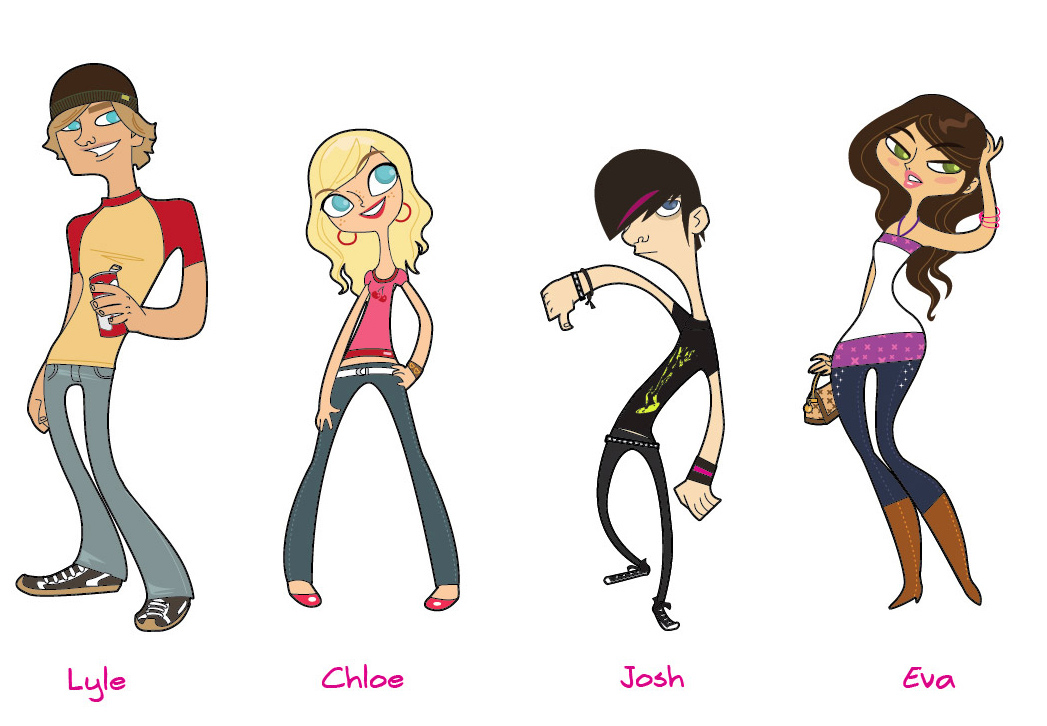 OTHER GAMES
I started my video game writing career with Longtail Studios. It was a company founded by Gerard Guillemot (one of the Guillemot brothers who own Ubisoft). He had the dream to make video games that focused on character. The company started off making mobile phone games (before the iPhone!) and eventually made console games for Ubisoft. They were sold and became Ubisoft Halifax.
I am forever grateful for the opportunity, the projects, and the people I got to work with there. Here are some projects I worked on during my 5+ years there...
Best Friends Tonight (NINTENDO DS)
Think of it as a teenage version of 30 Rock meets The Sims. I'm proud to say that the game passes The Bechdel Test.
TNA Wrestling (Mobile)
A wrestling themed RPG that had you step into the tights of an unknown backyard wrestler who would eventually become the champion. Along the way, the player got to play as a heel or babyface and could switch sides at any moment for dramatic effect. Just like in real wrestling!
GUNDEAD DEFENSE (MOBILE)
An tower defense western involving zombies that had a good old fashioned spaghetti western revenge plot.
Hurrydate's Speed Daters (Mobile)
This was the first video game I worked on. It was a speed dating game that involved over 20 different male & female characters you could possibly find love with.
There were a bunch of other games that I worked on for Longtail Studios/Ubisoft...
ESPN Sports Connection (Wii U)
Power-Up Heroes (Kinect)
Michael Jackson: The Experience (Wii/ Kinect, PS3 Move)
Dance On Broadway (Wii/ PS3 Move)
Grey's Anatomy (Wii)
Football U (iPhone)